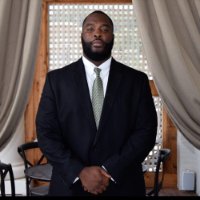 We are your trusted event parking and valet parking specialist in Birmingham, Huntsville, Tuscaloosa, and throughout Alabama!  We provide both private clients and business clients with parking services that your clients and friends will talk about!
On a rainy, autumn Alabama night in 2014, a college graduate with aspirations of one day becoming entrepreneurs had a chance encounter with a man who humbly introduced himself as "Jimmy".  It did not take long to notice that we were in the presence of greatness: Celebrity Chef James Boyce. Corian, a Furman University and Jacksonville State University graduate, knew that this was the opportunity of a lifetime
Our motivation for starting our company was the same then as it is now: to provide the best personal service and treat our employees as we would want to be treated.
Thank you to our families and friends who have stuck with us through the good and the bad times.  We will forever be appreciative and so happy you have walked with us to make our story possible.  Thanks for reading!
Special thanks to our mentor, Tom Owens from the SCORE PROGRAM, for the priceless guidance he gave us along the way.