Business Parking Services
Keep Regulars Consistently Coming Back with Valet Parking
Magic City Parking Services approaches parking first and foremost by understanding our client's needs and expectations. A successful valet parking management operation will: 1) Add value and prestige to the client's venue. 2) Improve traffic flow. and 3) Provide alternative parking plans when needed. 
Magic City Parking Services knows first hand that successful valet parking for business events will involve: professional, uniformed, and friendly valet attendants, a pro-active management team with many years of experience, provide a consistent level of service, maintain the highest standards of customer service, performance, and integrity, and have risk management and loss prevention policies in place.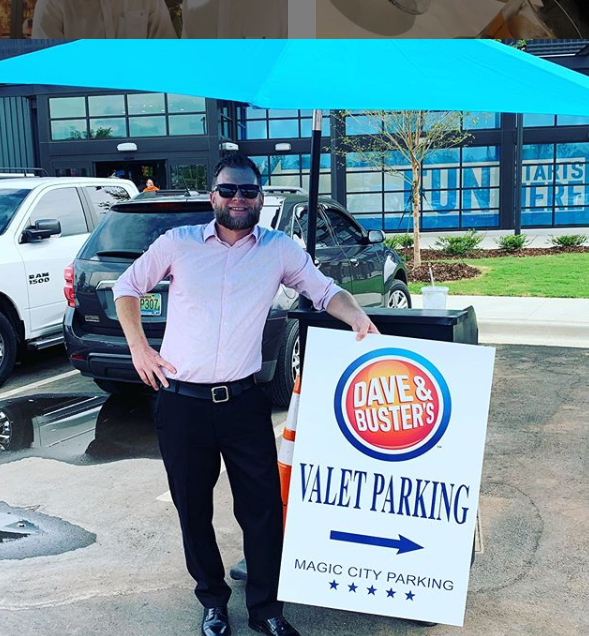 Experience the Magic City Parking Difference
If you run a business, a hotel, or restaurant and it doesn't currently offer valet parking services or your current valet team is in need of a makeover, your business is missing out (and so are your guests). At best, you aren't taking advantage of all available opportunities to truly service your customers.  And at worst your business is failing to distinguish itself from the lower-level competition and keep pace with its real competitors.
Magic City Parking offers service-first valet parking for restaurants, events, hotels, and everything in between.  Service from Magic City Parking will make a noticeable difference to the first and last impressions your guests received and ultimately your bottom line.  The results are quick and demonstrable. The difference between a successful and subpar restaurant, event, business experience is found in the details.  IF your interested in discussing custom valet parking solution for your establishment reach out to us today.